The first mitzvah performed in a newly established Jewish home is to hang a mezuzah. "Mezuzah" refers to the parchment contained in the decorative case, not the case itself. On the mezuzah is written the Shema Yisrael. It should be rolled, not folded into the case. When purchasing a mezuzah case, be sure to get the correct mezuzah size.
There is a dizzying array of mezuzah cases available. Here are some of my favorites out there today.
Winding Torah Scroll Mezuzah ($68) from Golden Dreidel
Round Two Tone Blessing Mezuzah ($23.20) from aJudaica.com
Michal Golan Mezuzah ($79.95) from Traditions Jewish Gifts
Dark Wood Seven Species Mezuzah ($24.50) from aJudaica.com. You'll never forget the seven species with this on your door!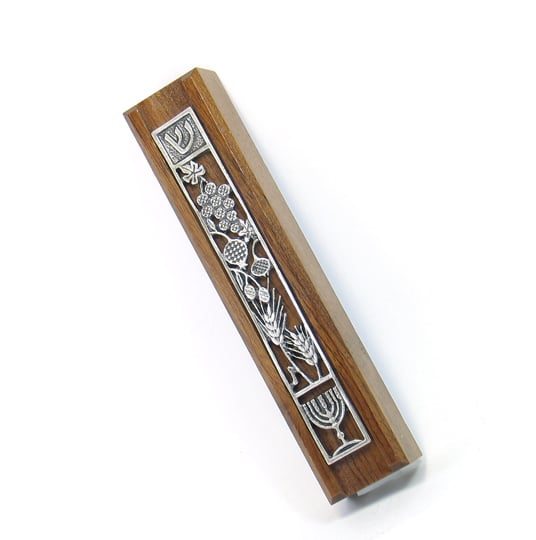 Shema Yisrael Mezuzah ($154.80) from aJudaica.com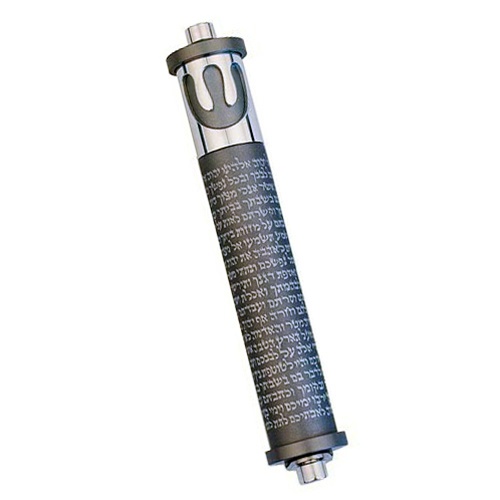 Peace Blessing and Pomeganates by Dorit ($41.30) from aJudaica.com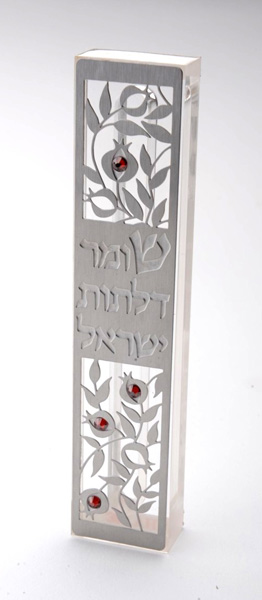 Wheat Stainless Steel Mezuzah by Dorit from aJudaica.com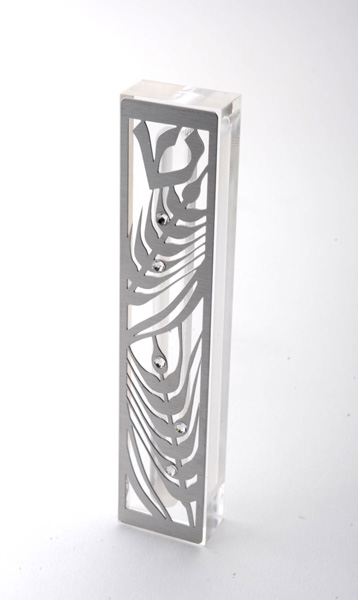 Pewter Mezuzahs ($30 for small) from All Judaica
Don't forget that when you buy a mezuzah case, the mezuzah is not usually included.
L'Chaim!