Whether you have a small collection or a large one, there is nothing more impactful than a display of Judaica in a Jewish home. Even the mere presence of Jewish things in the home helps children solidify their Jewish identity and I like to think that the display of ritual objects helps them understand how special the items and rituals are.
Choosing a method of displaying your Judaica largely depends on how big a collection you have. Here are a number of ways to display collections of every size.
SHELF
If you only have a couple of pieces, a simple shelf in the dining room or living room can show off your small collection. Shelves are great because they come in any shape and style. As your collection grows, you can add more shelves, making it infinitely flexible. Choose a style that accompanies the rest of your decor. Etsy is a great resource for unique shelves, including this Handmade Cherry Floating Shelf ($65) from BS Woodworks.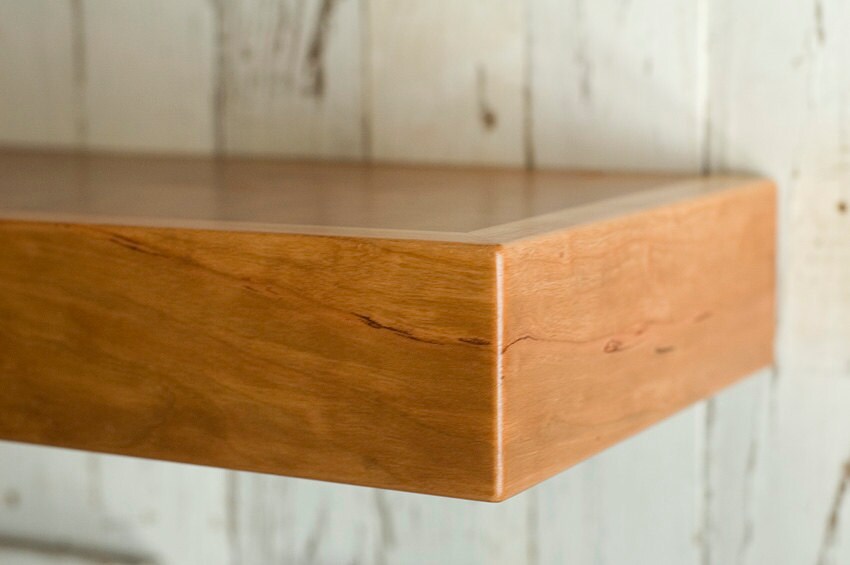 SIDEBOARD
If your sideboard has other decor on it, maybe try your Judaica on it to see if you prefer that arrangement. A sideboard can comfortably hold a small collection of about 3 or 4 items. More than that and it may look cluttered. This economical Lombard Buffet from Martha Stewart Living ($418.99) at Home Decorators Collection fits into almost any decor scheme.
BOOKCASE SHELF
If you have a bookcase in the living room, consider clearing off a shelf or two for your Jewish stuff. Bookcases are everywhere and in every budget range. West Elm's Parsons Tower ($549) is a great basic bookcase.
CHINA CABINET
This is the ultimate solution if you have the space. I picked up this mid-century cabinet on Craigslist recently and I thought when I bought it I'd never be able to fill it…but now its almost full! I was totally surprised as I don't consider myself to have an overly large collection of Judaica. I do have some room for growth, as I put a few "filler" items on the bottom.
If you prefer new items over antique, Crate and Barrel's Warner 2-Door Cabinet ($1799.00) performs the same function with a modern twist.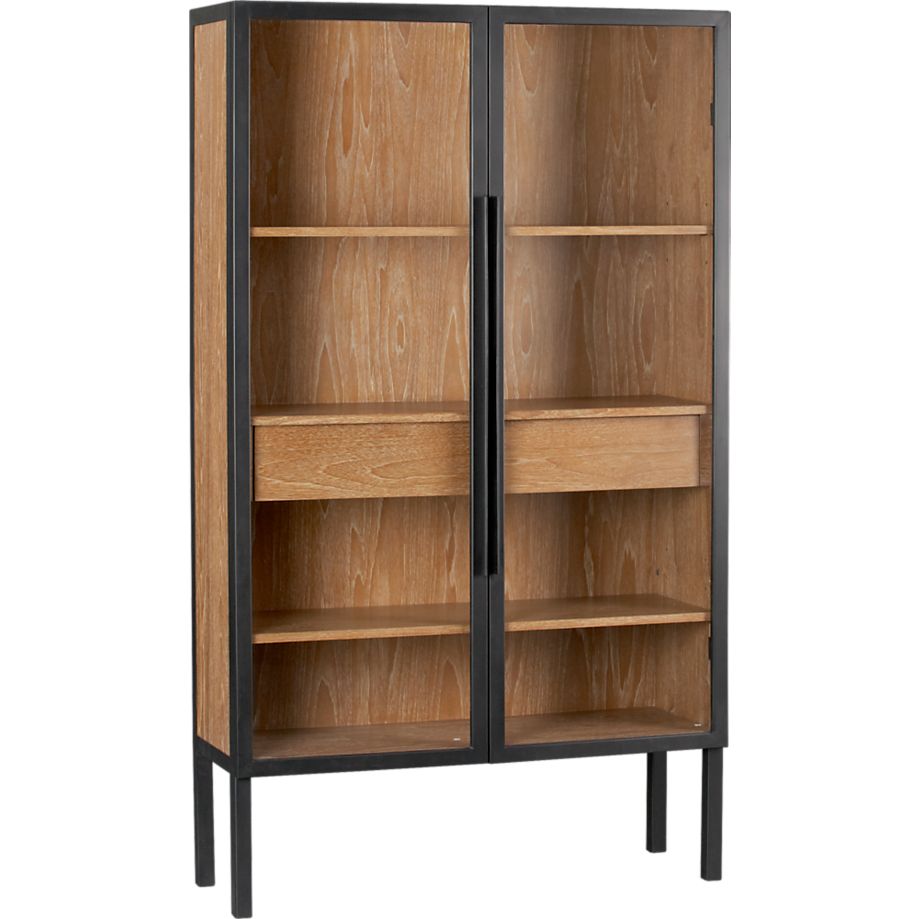 TIPS ON ARRANGING ITEMS
Get a plate stand to showcase your seder plate.
Keep your candlesticks together instead of putting them on opposite ends of the display.
Cluster smaller items together, like dreidels.
If all your Judaica is for Hanukkah, place some candlesticks with the menorahs and dreidels to broaden the display.
Be careful about having your display facing a window that is easily looked in. Even in the safest neighborhoods, a great deal of silver objects on display can be too temping for an opportunistic thief.
Where is your Judaica displayed?
L'Chaim!